FREE REPORT
Lead From the Seat You're In

How Teachers of Color Can Step Into Leadership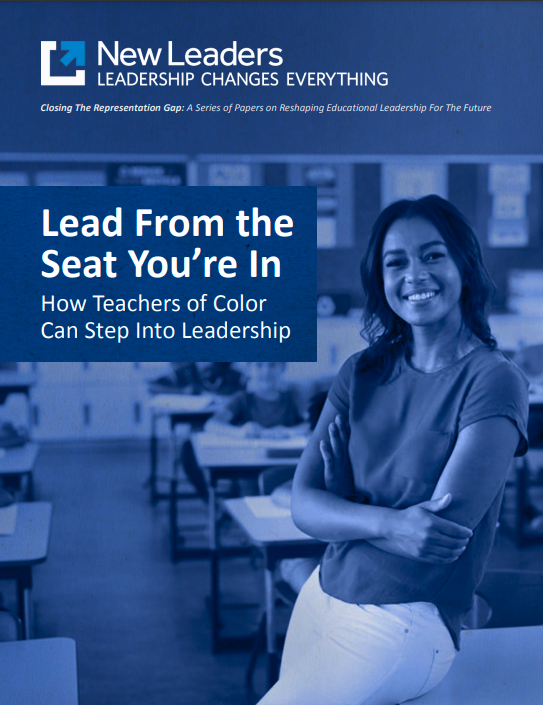 Lead From the Seat You're In
How Teachers of Color Can Step Into Leadership
First in a series of papers on closing the representation gap and reshaping educational leadership for the future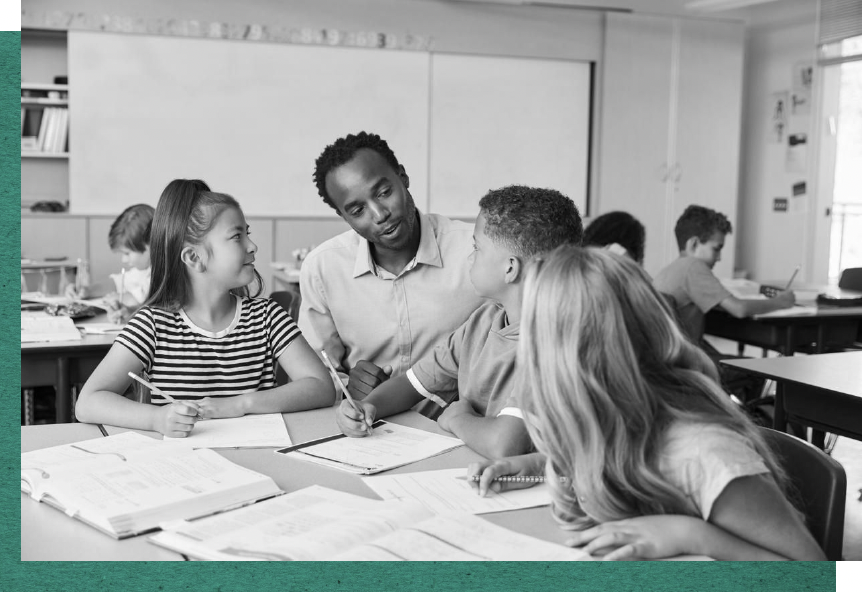 It's time to abandon the idea that educational leadership is the job of the few at the top. As schools face increasingly more complex challenges, there has never been a more critical time for teachers of color to amplify their impact on students, elevate diverse voices and teacher perspectives, and create lasting solutions by stepping into more leadership.
In this report you will find:
The unique impact of team leadership

Methods for facilitating hard conversations

How to cultivate a growth mindset

Tactics in building a strong network
CLOSING THE REPRESENTATION GAP
A Series of Papers on Reshaping Educational Leadership for the Future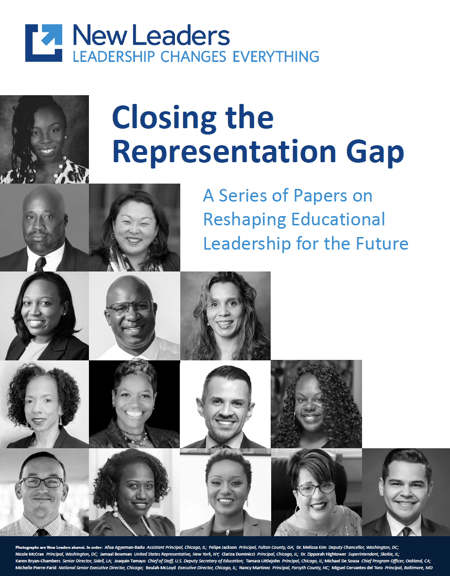 The face of education leadership is changing, but not fast enough. Representation—the ability to see yourself reflected in the leaders around you—is invaluable when half of all K-12 public school students identify as people of color. By diversifying our teacher and school leader pipelines, we empower more students to realize their futures as the next generation of leaders.
Each of the papers in this series identifies how we can begin to close the representation gap at every level: from teachers of color taking on more leadership responsibility to district leaders building diverse pipelines and investing in job-embedded leadership development for aspiring principals.
The next two papers in this series will be published in August and September 2022.